Welcome to our Parish Community – Ss. Peter and Paul School in Collinsville, IL
---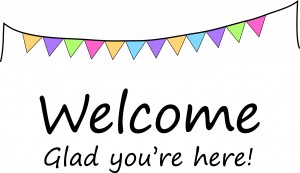 Thank you for choosing Ss. Peter and Paul Catholic School in Collinsville, Illinois as your partner in the spiritual and academic education of your child.
Certainly, you will have questions as your first year progresses. Our goal is to make certain your questions are answered. We recommend that you review the handbook, ask other parents, and always feel free to contact the staff, school board or our Principal directly.
Additionally, we would like to personally extend the offer for you to contact anyone on the school board, anytime. We may be reached via fast direct, phone, or email.
The school also sends a newsletter, Backpack News, each week which highlights important topics and upcoming events.
May your family's upcoming years at SSPP be nurturing, blessed and rewarding.
Sincerely,
The SS. Peter and Paul School Board Members
Ss. Peter and Paul School Council
Peg Bodinet - Principal - ex-officio
(O) 618-344-5450
pbodinet@sspeter-paulschool.org
Father John P. Beveridge - ex-officio
618-345-4343, Ext. 300
Frjohn@saintspeter-paul.org
Ryan K. -President (2014)
Amy Smith (2012)
Mary Lowe -
Vice President(2014)
Sarah Mossa (2016)
Susan Eade -
Secretary (2012)
Kelly Gaither (2013)
Selena Kleppin (2017)
Brett Swip (2015)
Bryan Winterbottom
(W) 618-344-5450


Quick Links
---
Extracurricular Activities
---